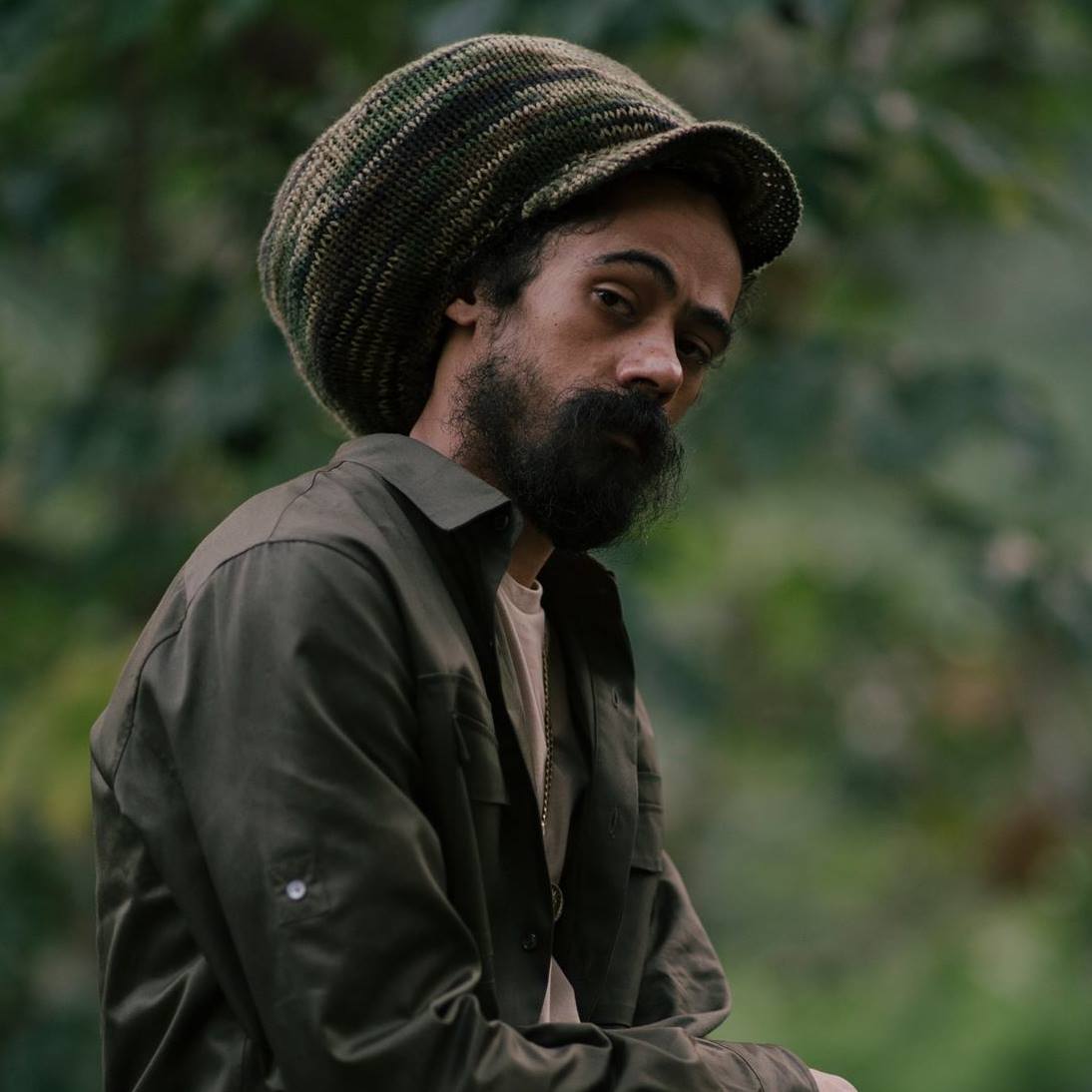 Damian "Jr. Gong" Marley is appearing at...
Reggae Rise Up Maryland Festival 2023

Rebelution, Stick Figure, Damian Marley, Iration & many more!

$45-$300

| ALL AGES

| 12:00 pm

GET TICKETS!
Damian Robert Nesta Marley, also known around the world as "Junior Gong" and more recently as "Gongzilla" was born in 1978 to parents Bob Marley and Cindy Breakspeare, Miss World 1976. As a young adult, he developed a passion and a gift to speak for those who cannot always speak for themselves. A self-proclaimed 'Spiritual Revolutionary', Damian has worked assiduously to carve his own niche in music history and to add a new perspective to the Marley legacy for the 21st century.
At the age of 13, Damian began performing in a group called "The Shepherds" which comprised of Shiah Coore (son of Third World guitarist Cat Coore) and currently a member of his band, and Yashema Beth McGreggor, daughter of reggae singers Freddie Mcgreggor and Judy Mowatt and then began touring with his brothers, Stephen, Ky-Mani, Julian and Ziggy.
By 1996, Damian had already made his stamp as a different kind of Marley when he released his first solo album "Mr. Marley", a heavily dancehall-influenced album produced by his brother Stephen Marley. His second album "Halfway Tree" was released in 2001 by a major record label and showcased Damian's unique gift for blending dancehall, reggae and hip-hop styles. This album won Damian much recognition and remained on the Billboard Top Reggae Album Charts for 158 weeks and earned him his first Grammy for Best Reggae Album in 2002.
While honored by this recognition by the global music fraternity, Damian continued to work in the studio, laying the groundwork for the tracks that would become his highly anticipated album, "Welcome To Jamrock". The lyrics in this album presented Marley as a true spiritual revolutionary, as he used his talent to evoke a spiritual change while trying to enforce a better way of thinking. He is described as "rhyming with the conviction of a street preacher with the intellect of a university economist".
Damian's hit single "Welcome to Jamrock" was listed as one of the Top 100 Songs of the Decade by Rolling Stone, and at the 2006 Grammy Awards, he won Best Reggae Album and Best Urban/Alternative Performance for Welcome to Jamrock. Damian is the only Jamaican reggae artist in history to win two Grammy Awards on the same night. He is also the only reggae artist to win in the Best Urban/Alternative Performance category at the Grammy Awards. The New York Times called Welcome to Jamrock the "best reggae song of the decade."
Welcome to Jamrock led the pathway to Damian's critically acclaimed collaboration with Nas for 2010's much lauded album "Distant Relatives" – a project which explored the relationships between reggae, hip-hop and Africa. The album title refers not only to the bond between the artists, but the connection to their African ancestry, which inspired the album both musically and lyrically. USA Today referred to the album as a "potent and often provocative collaboration" and by Rolling Stone as "an Afrocentric winner." The album debuted at Number 5 on the Billboard Top 200 Album Chart and Number 1 on the R&B/Hip-Hop Albums, Rap Albums and Reggae Albums charts, with Billboard heralding the album as "a dynamic hybrid."
The Distant Relatives Tour kicked off in May 2011, and saw Damian traveling and performing for thousands of fans all over the world, including South America, Europe, The United Kingdom, The Caribbean and North America.
Damian continued to cross musical boundaries in 2012, as he went on to partner with Skrillex for their groundbreaking track "Make It Bun Dem", which Rolling Stone called "a monster mash up of dubstep and dancehall" and has led to several remixes of the original version. Damian recently released two other singles; "Set Up Shop" and "Affairs of the Heart" which both received widespread airplay.
Damian continues to tour with his band all over the world as a way of entertaining and healing as he continues to spread the message for those whose voices cannot be heard. He is working with his brothers Stephen and Julian under their Ghetto Youths International Label, to discover, develop and sign gifted artistes by applying their musical talent and vast experience to create new and different styles of music.